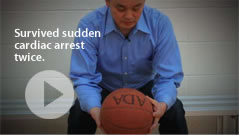 Our Vision:
Every person who suffers sudden cardiac arrest 
will receive lifesaving, state-of-the-art care
at the scene, en route and in the hospital.
The HeartRescue Project is focused on developing and expanding SCA response systems by coordinating measurement, education, training and the application of evidence-based best practices among:
The general public
First responders
Emergency medical services (EMS)
Hospitals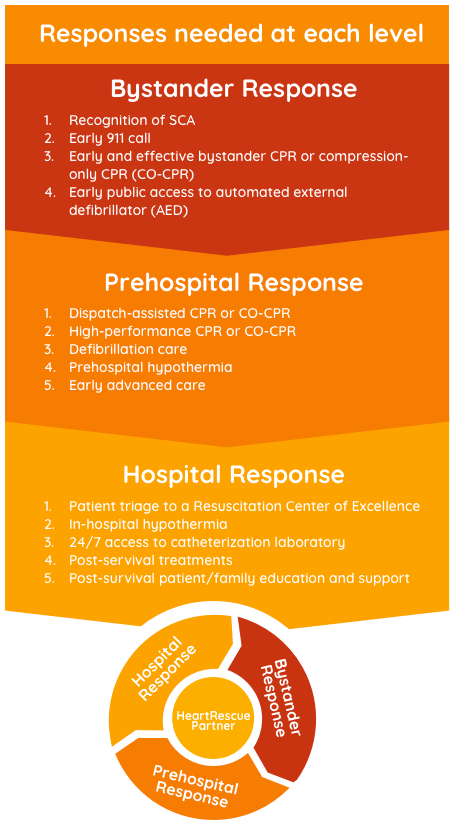 Improving Access to Acute Cardiovascular Care
HeartRescue partners work toward integrating community response efforts, coordinating public and professional education about acute cardiac events such as SCA, and introducing and applying best practice treatments. They also help hospitals implement a method for measuring performance and outcomes related to these time-critical events.
HeartRescue fosters local ownership of each country program, by engaging multi-sector stakeholders, including governments, medical professional societies, local healthcare providers, patients, and families. The goal is to strengthen systems of care to enable people that have experienced an acute cardiovascular (CV) event as a result of underlying cardiovascular disease (CVD) to survive, and go on to successfully manage their condition over the long term.
In addition, by effectively addressing acute care for ischemic heart disease (the largest contributor to overall cardiovascular death rates), the potential exists to:
lessen the overall burden of CVD
strengthen the overall systems of care in the geographies served
improve patient outcomes and quality of life, particularly for underserved populations
Early results in the US are promising with statewide program coverage now surpassing 90% of the total population in most states, and some communities reporting substantial improvements in SCA survival rates.