Survivor Oriented Organizations:
Life After SCA
www.lifeaftersca.org

HeartRescue Project's Life After SCA initiative provides support and information for SCA survivors and their loved ones with the goal of helping them return to living happy, healthy and fulfilled lives.
To download the Life After SCA Survivor Brochure, CLICK HERE
Sudden Cardiac Arrest Association (SCAA)


www.suddencardiacarrest.org
The Sudden Cardiac Arrest Association (SCAA) identifies and unites survivors and those at riskof sudden cardiac arrest as well as others who are interested in being advocates on SCAA issues in their communities and beyond. SCAA promotes solutions to prevent sudden cardiac death including increased awareness, immediate bystander action, public access to defibrillation (PAD), cardiovascular disease prevention, and access to preventative therapies. The website contains multiple resources on the topics of understanding and surviving SCA, AED program implementation, and living with ICDs.
The Sudden Cardiac Arrest Association has developed COPE (Cardiovascular Outcomes; Psychosocial Education) as a resource for SCA survivors and their loved ones.  COPE also provides resources for healthcare professionals caring for SCA patients. In addition to information on emotional, psychological, and neurological issues.


Sudden Cardiac Arrest Foundation (SCAF)

The mission of the Sudden Cardiac Arrest Foundation is to raise awareness and support programs that give ordinary people the power to save a life. One of the Foundation's signature programs is the National Sudden Cardiac Arrest Network, which gives survivors and their families an opportunity to find others who have experienced this life-changing event, share experiences and help one another in the healing process, and participate in research and awareness activities. Survivors and their families are invited to share their stories, participate in discussion forums, write a blog or personal reflection, and help in the fight to raise awareness and save more lives.
To read survivor stories, CLICK HERE.
To register, CLICK HERE.
The Mended Hearts


www.mendedhearts.org
Recognized for its role in facilitating a positive patient-care experience, Mended Hearts partners with 460 hospitals and rehabilitation clinics, and offers services to heart patients through visiting programs, support group meetings, and educational forums. The Mended Hearts mission is to inspire hope in heart disease patients and their families. Because Mended Hearts is made up of the very kinds of people it serves heart patients, their families, and others impacted by heart disease, its members draw on personal experience as they help others. Mended Hearts support groups help people understand that there can be a rich, rewarding life after heart disease. Members listen, share their experiences, learn from healthcare professionals, and volunteer to talk to other heart patients about what they may face,
including lifestyle changes, depression, recovery, and treatment. Annually, Mended Hearts volunteers make visits to patients, family members and caregivers in hospitals, online, and by phone. Mended Little Hearts provides hope and support to children, families, and caregivers impacted by congenital heart defects in order to extend and improve quality of life.
Women Heart


www.womenheart.org
The National Coalition for Women with Heart Disease is the nation's only patient centered organization promoting women's heart health through advocacy, education, and support. WomenHeart advocates for equal access to quality care, provides in-person and on-line support to women living with heart disease, and provides information and resources to help women take charge of their health.
To receive a free on-line heart health action kit, CLICK HERE.  
Adult Congenital Heart Association (ACHA)
www.achaheart.org


The Adult Congenital Heart Association provides information and resources for adults with congenital heart defects and their families as well as the medical community. The organization provides a resource center and is active in outreach as well as advocacy and the promotion of adult congenital heart defect research. The website offers information for patients and families along with services through health-professional members.
Parent Heart Watch (PHW)


www.parentheartwatch.org
Parent Heart Watch is a state-by-state network of parents and partners solely dedicated to reducing the often disastrous effects of Sudden Cardiac Arrest in youth. This national network serves to inform, educate, advocate, and implement nationwide programs that help achieve the mission and vision of the organization.
Sudden Arrhythmia Death Syndromes Foundation (SADS)


www.sads.org

The mission of the Sudden Arrhythmia Death Syndromes Foundation (SADS) is to save the lives and support the families of children and young adults who are genetically predisposed to sudden death due to heart rhythm abnormalities. The SADS website contains extensive patient and family research and advocacy, including multiple resources.
Hypertrophic Cardiomyopathy Association (HCMA)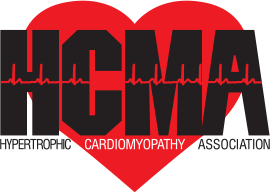 www.4hcm.org

The HCMA Foundation's mission is to provide support, advocacy, and education to patients and their family members, the medical community, and the public about hypertrophic cardiomyopathy. Their vision is to serve as the major organization improving the lives of those with Hypertrophic Cardiomyopathy, preventing untimely deaths, and advancing global understanding. This organization provides multiple patient resources, including material on how to cope with loss, screening, and prevention of SCA in athletes along with information to assist in AED program development.
Children's Cardiomyopathy Foundation (CCF)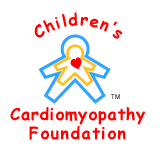 www.childrenscardiomyopathy.org
The Children's Cardiomyopathy Foundation (CCF) is a national non-profit organization focused on pediatric cardiomyopathy, a chronic disease of the heart muscle. CCF's mission is to accelerate the search for a cure by supporting research on pediatric cardiomyopathy, by educating and assisting physicians and patients, and by increasing awareness and advocacy related to the needs of affected children and their families. The hope is that more lives will be saved, and every child with cardiomyopathy will have a chance to live a full and active life.
Healthcare-Patient-Professional organizations:
American Heart Association (AHA)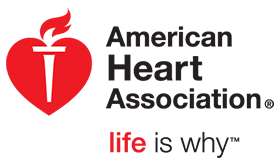 www.heart.org/HEARTORG
The American Heart Association website allows the identification of its local branches and provides information on local cardiovascular and stroke initiatives and programs. The mission of the AHA includes promoting healthier communities through advocacy, improving the quality of healthcare for heart and stroke patients, educating high risk populations through multiple initiatives and online tools, and support of research into heart and stroke care.
Heart Rhythm Society (HRS)
www.hrsonline.org


The Heart Rhythm Society provides education and advocacy for cardiac arrhythmia professionals and patients, and serves as a primary information resource on heart rhythm disorders. Its mission is to improve the care of patients by promoting research, education, and optimal health care policies and standards. The Heart Rhythm Society website offers patient information about common heart rhythm disorders.
The Pediatric and Congenital Electrophysiology Society (PACES)
www.pediatricepsociety.org


This nonprofit organization is comprised of an international group of physicians and allied professionals dedicated to improving the care of children and young adults with cardiac rhythm disturbances. The group's primary mission is to foster high-quality collaborative research and exchange of ideas on arrhythmia topics that are relevant to infants and children or patients of any age with congenital heart disease. The web site allows identification of pediatric electrophysiologists by city.