Pennsylvania
The University of Pennsylvania Department of Emergency Medicine's Center for Resuscitation Science is dedicated to research and training that will save lives of people who suffer cardiac arrest. The Center is world renowned for its research and training in therapeutic hypothermia: the cooling of SCA patients to minimize brain and organ damage.
Website
www.med.upenn.edu/resuscitation
Key Strengths
Research leader in SCA response, exploring the full spectrum of resuscitation science.
Hosts semi-annual Hypothermia and Resuscitation Training Institute (HART) which attracts clinicians from around the world to learn about post-resuscitation care, including the use of therapeutic temperature management (TTM), and other treatments to improve patient outcomes.
Strong focus on EMS and hospital data integrity at the local, regional and state level.
Key Results to Date
Developed the Myheartmap project, a social media crowdsourcing contest to locate AEDs in Philadelphia. Participants take photos of defibrillators with their cell phones and submit them to the project website at www.myheartmap.org. The goal of the project is to create a database and map for the 911 center and the public to use in emergencies.
Partnering with the Pennsylvania Bureau of EMS to offer EMS Resuscitation training to educate providers on effective techniques to improve systems of care within regions.
Collaborating with communities on CPR training to increase awareness and bystander response, particularly in rural and at-risk populations.
Success Story Articles
Crowdsourcing Good Samaritans (The Economist, September 2011)
Miracle Survivor Meets their SEPTA Rescuers (SEPTA, January 2012)
Contact
Dave Buckler, CARES Database Coordinator
The Team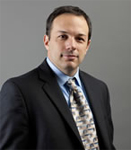 Benjamin S. Abella, M.D. MPhil FACEP
Clinical Research Director
Center for Resuscitation Science
Department of Emergency Medicine
University of Pennsylvania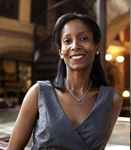 Raina Merchant, MD MS
Assistant Professor
Project Director MyHeartMap Challenge
University of Pennsylvania
Department of Emergency Medicine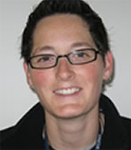 Marion Leary
Assistant Director of Clinical Research
Center for Resuscitation Science
Department of Emergency Medicine
University of Pennsylvania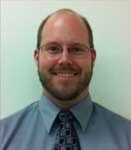 Dave Buckler
CARES Database Coordinator
Center for Resuscitation Science
Department of Emergency Medicine
University of Pennsylvania