Washington
University of Washington, Pacific Northwest HeartRescue Initiative
Seattle and surrounding King County have a long history of striving to improve survival from sudden cardiac arrest. These efforts have enabled excellent survival rates to longstanding work by dedicated medical dispatchers, emergency medical services (EMS) providers, and physicians. Education has played a key role in this success. More than 70 percent of the region's population is trained in CPR. The program is an ongoing collaboration of King County Emergency Medical Services, Medic One Program of Seattle Fire Department, and the Harborview Paramedic Training Program. Since the inception of the HeartRescue Program, efforts have expanded to engage the large majority of Washington State communities and in fact work with neighboring states from the Northwest. The collective effort is designed to provide communities with a well-matched strategy that can improve resuscitation care and outcome for a given community.
Together, they aim to improve cardiac resuscitation care and outcome throughout the Pacific Northwest.
Websites
The Medic One Program of Seattle Fire Department
King County Emergency Medical Services
Key Strengths
Community training –Three quarters of the Seattle and King County residents are trained in CPR through a range of programs that include local EMS and community training programs as well as school-based training initiative.
Emergency Medical Dispatcher – The emergency medical dispatcher can play a key role in early identification of cardiac arrest and early activation of laypersons to provide CPR. Much of Washington State is now engaged in efforts to increase the role of the emergency dispatcher in order to start CPR earlier and in more arrest victims.
EMS training and performance – Harborview Paramedic Training Program provides 3,000 hours (compared to the national standard of 1,100 hours) of instruction and hands-on training to its students. The Medic One Foundation raises funds in the local community to support this paramedic training. The training provides for a culture of excellence and an expectation of ongoing evaluation in order to improve care.
Resuscitation Academy – The Resuscitation Academy Leadership program offers EMS agencies from around the world access to an intensive training program that highlights programmatic implementation in order to improve cardiac arrest survival.
Key Results to Date
Expanded to a regional model, starting with two states, AK and OR
Data collection is expanding to include more communities
Washington 90%, Alaska 80%, and Oregon 80% of the population covered by CARES expanded Resuscitation Academies in WA, OR, AK
Created eight Resuscitation Academy toolkits as programmatic resources for alumni
Launched an online version of the Resuscitation Academy through the Canvas Network, available free of charge
Contact
Dr. Tom Rea
Professor of Medicine, University of Washington
Medical Director for King County EMS; Public Health, Seattle & King County
Jenny Shin
Pacific Northwest CARES Coordinator
The Team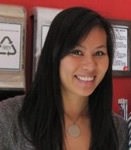 Jenny Shin, MPH
Pacific Northwest CARES Coordinator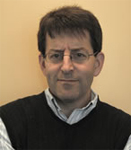 Thomas D. Rea, M.D., M.P.H.
Professor of Medicine, University of Washington
Medical Director for King County EMS; Public Health, Seattle & King County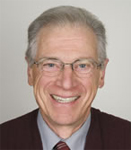 Mickey Eisenberg, M.D. PhD, M.P.H.
Professor of Medicine
University of Washington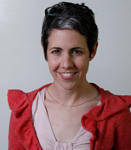 Ann Doll
Executive Director
Resuscitation Academy Foundation
Michael Sayre
Seattle Medic One Medical Director
Peter Kudenchuk
King County Medic One Medical Director